Are you IIT JEE aspirant? Do you also go to coaching classes for IIT JEE just like everyone else? Despite being to school and your coaching classes are all your doubts not clear? Well, we have a solution for this. After a hectic day it is not possible to sit in front of the book again, so here we are to help you out. Our online IIT JEE videos are specially made taking care of small needs in day to day studies.
We at IITJEEmaster give importance to basics before leaping to hard iit jee problems. Students usually tend to ignore the basics and thus over time a lot of problems arise. We make sure that basics of maths, chemistry and especially physics is well revised by our students.
Our IIT JEE videos come in two languages, Hindi and English to help the students better. Our videos not only help you to get an insight of the basics of each subject, but we also provide detailed previous year paper solutions.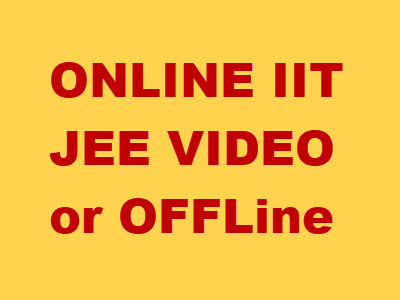 This one feature is what makes us different from rest of the existing educational sites. We have a detailed solved previous year paper section wherein our experts explain not only how to solve the problem but also how to approach it in the right way. This will help the IIT JEE aspirants to solve the questions in the best way possible.
Online videos for iit jee over the years have proved to be of great help. By switching to online videos, one can develop photographic memory which will help them later on. Be it any subject physics, chemistry or mathematics, our experts will train you in such a way that learning becomes less stressful.
So if you want to excel in your IIT JEE exams without having much stress around you, then we think yo9u are they right place. We will help you like no one else. Get yourself enrolled today!