The most lower class student who wants to start preparation for iitjee searches for good iit jee lecture course. The best option is the true iit jee foundation course as provide by iitjeemaster.
In this course, we cover lower class concepts from class 7th to 10th and senior course concepts as well. The parent should know that only 15 percent of the earlier class syllabus is common to iit jee video lecture syllabus of jee mains exam. In class 11th physics and maths video lectures for iit jee mains we have to learn a lot more topics. These are all new topics and these take much more time to be familiar with it. So it is our teacher's strong recommendations to start learning about all other new and extra topics from the lower class itself.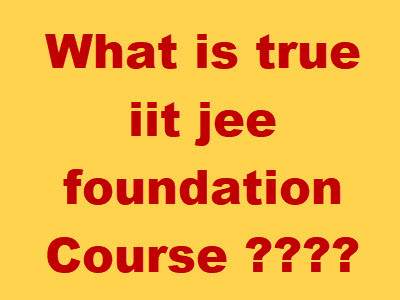 Never leave things for the future time. If you can do these extra topics before in time for iit jee videos preparation, then nothing can be better than this. In junior classes, you can find a lot of time for iit jee video classes as board exams are not that difficult. School syllabus for a student of jee exams is of no concern. As all students who are willing to prepare for jee like exams are of high IQ and they can easily manage very good marks on boards without many efforts. So they have to focus on future courses as only that will pay them in life.
We are the only team doing this job for you jee students. In our course entire lower class course for iit jee physics and maths is thought and all important points are discussed with excellence. We have also included entire jee course topics in video lecture for iit jee foundation in details as well as in short form. It is done to help every type of student. They can also found a good example in our iit foundation course lectures. This will be with many simple level problems from past iit jee exam papers.
So it is our final words to jee students start learning right from 9th 10th and learn video for iit jee foundation course by out all-time best teacher.