Preparation for iitjee has two steps. One for iitjee mains and other iit jee advanced. If you opt for video lectures for iit jee mains better understand its requirement. All the students preparing for IITs exclusively focuses on jee advanced. While significant number of students prepare for Jee mains only targeting NIITs. The main thing to be considered before opting jee lectures is the syllabus of the content and number of problems discussed. It is also very important to see the level and source of problems. Especially when you go for jee mains video lectures.
Source of problems must include past papers of good exams as in jee mains past paper problems asked as it is. The levels of problems are also moderate. Solving high level problems is not useful for Jee mains. One thing is be note that jee mains syllabus is bigger than advanced.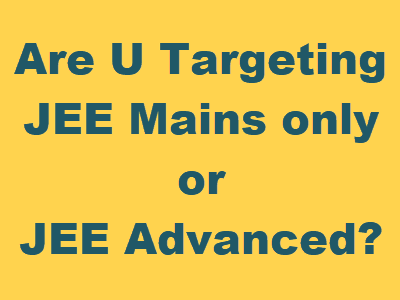 Every student who is learning via video lectures for iit jee mains need to set a target according to need of exams. If he is targeting only jee mains then he has to focus on number of problems that he solves. It is advised to do more and more problems from past exams. The list of exams can be jee mains aieee MNREC and also AIPMT and other medical exams like AFMC and AIIMS etc. It may sound odd that video lectures for iit jee physics and chemistry includes problems form medical exams. Be noted that levels of the problems are same and exam pattern is also same for both types of exams. So it is a must choice.
That is why iit jee lectures by iitjeemaster includes these lectures of problems. Now let we come to other needs of video lectures for Jee mains. We need to solve NCERT exercise for Jee mains as well. Remember the syllabus for physics and chemistry is derived from CBSE. Need to remember AIEEE was conducted by CBSE but now it is replace by jee mains. Iit jee mains is conducted by IITs with the same syllabus as before.
Other features of iit jee mains video lectures are solutions of jee advance problems. Even if a student targeting jee mains only solving higher level problems from jee paper is very good. Take care not to solve problems from other sources which have unnecessarily high level of questions. This is usually from coaching institute.
Because high level can waste time and we need to focus number of problems rather than puzzling problems.
Students going to target jee advanced should plan differently and we will discuss it in other blog. So the conclusion is that use of video lectures for iit jee mains can be best choice if it has to the point topics and large number of problems solved in video lectures.